Nipper AGV
Nipper Stretch Hood
Advice & service
Advice
Installation & Training
Support
Automation
Industry
Production Logistics
Mobile robots
About Nipper
en
English (EN)
Get in touch
Support portal
Back to advice & service
Advice
Your partner in production logistics automation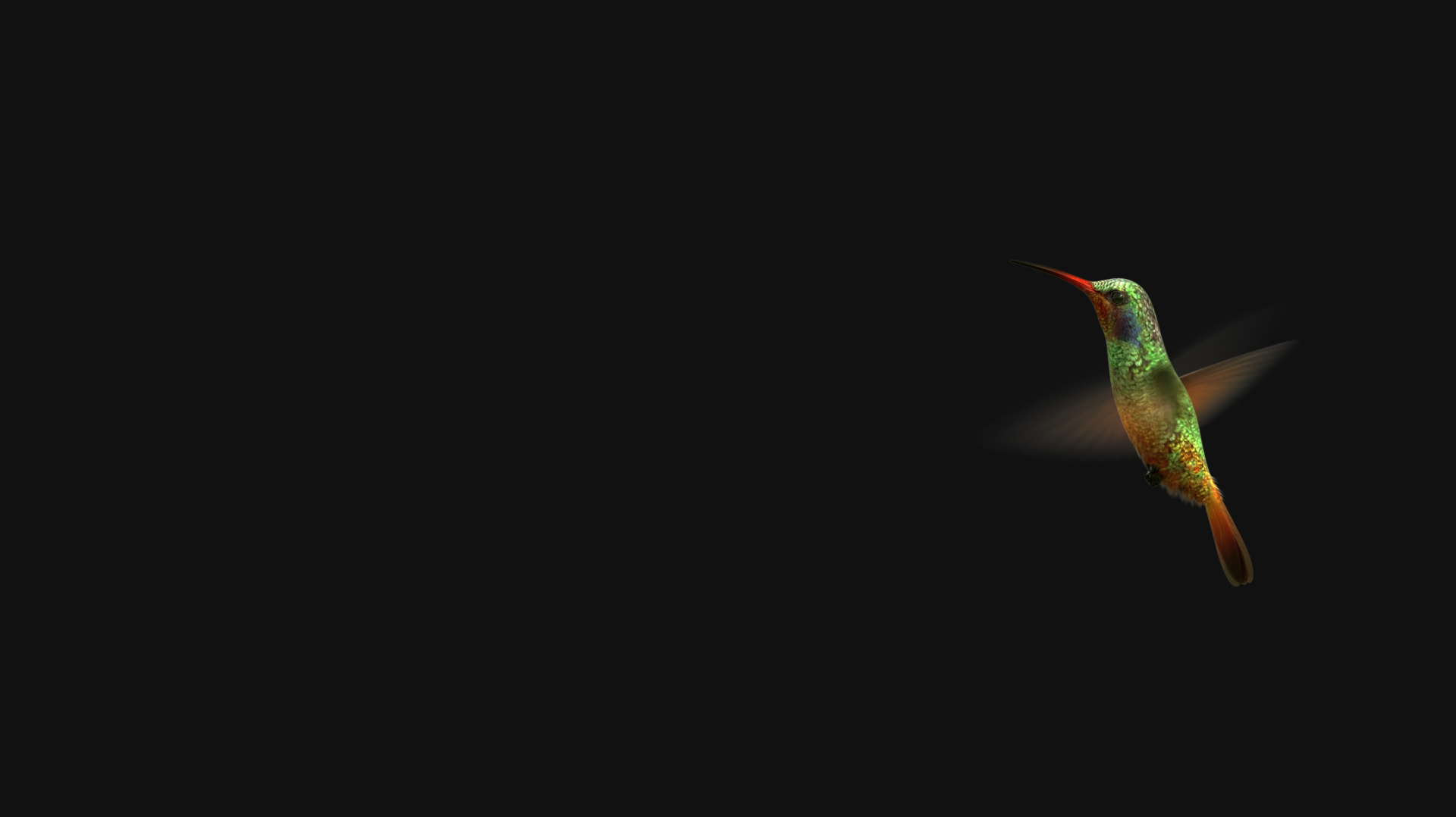 There are many different packaging machines, automated pallet trucks, such as AGVs and AMRs, and other smart solutions for production logistics on the market. How do you know which solution best matches your existing production environment? From transport to packaging, Nipper helps you select the best automation solution for your smart factory!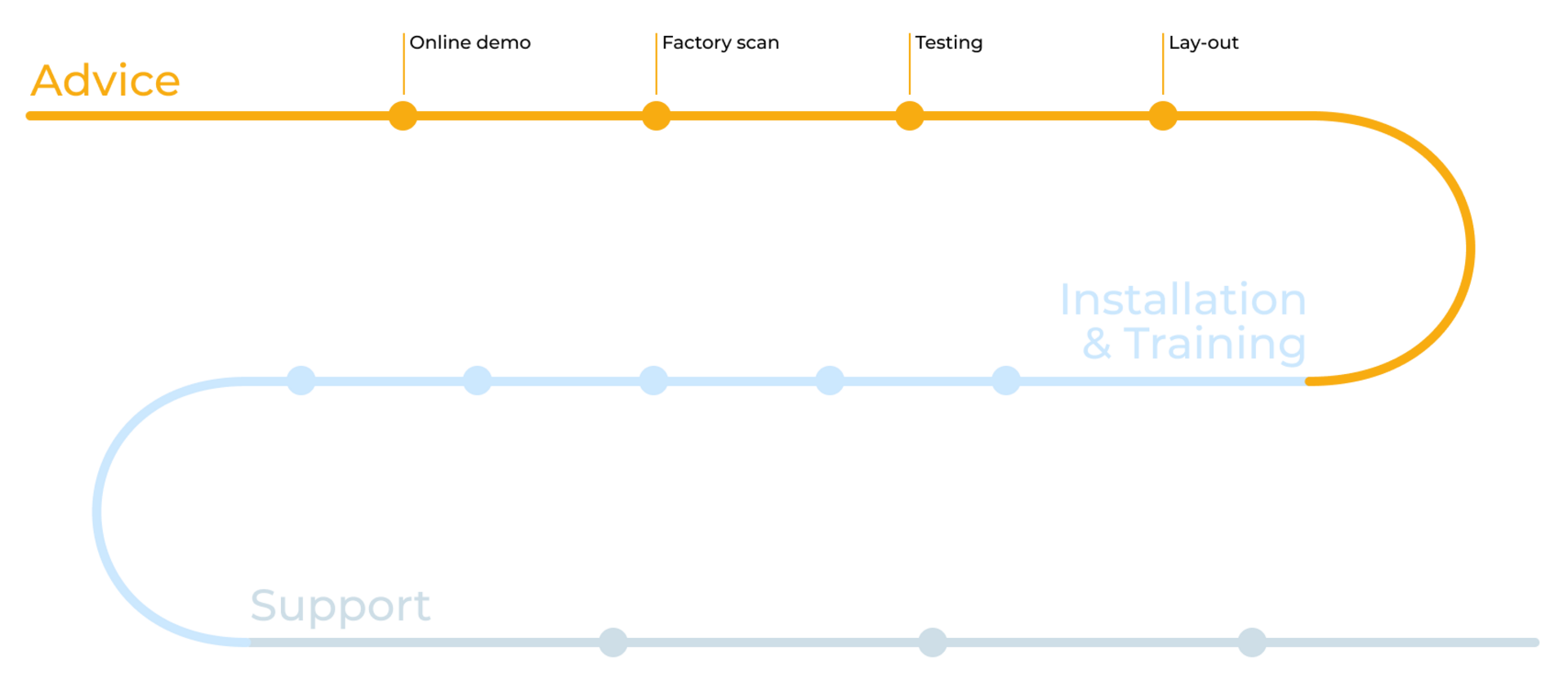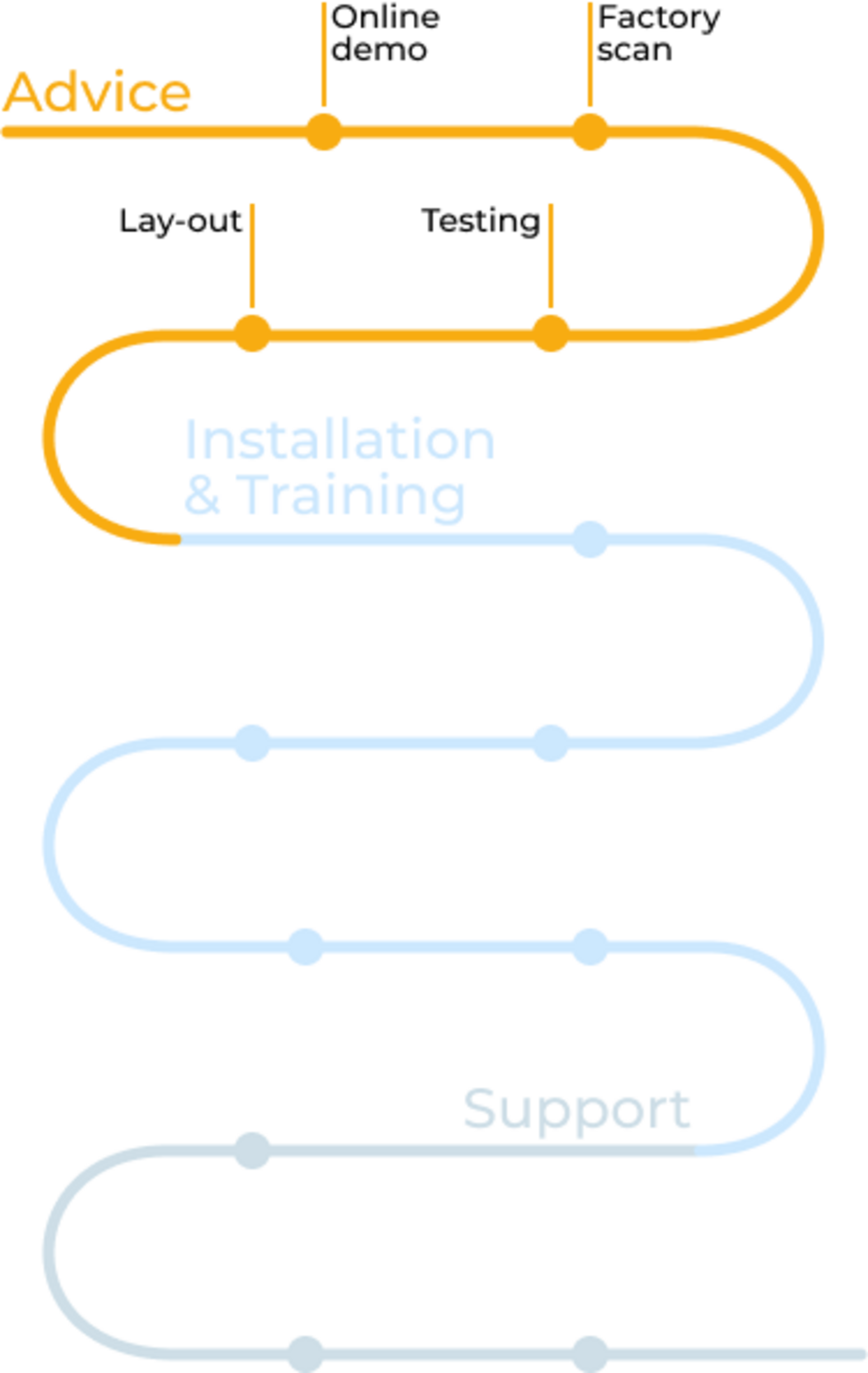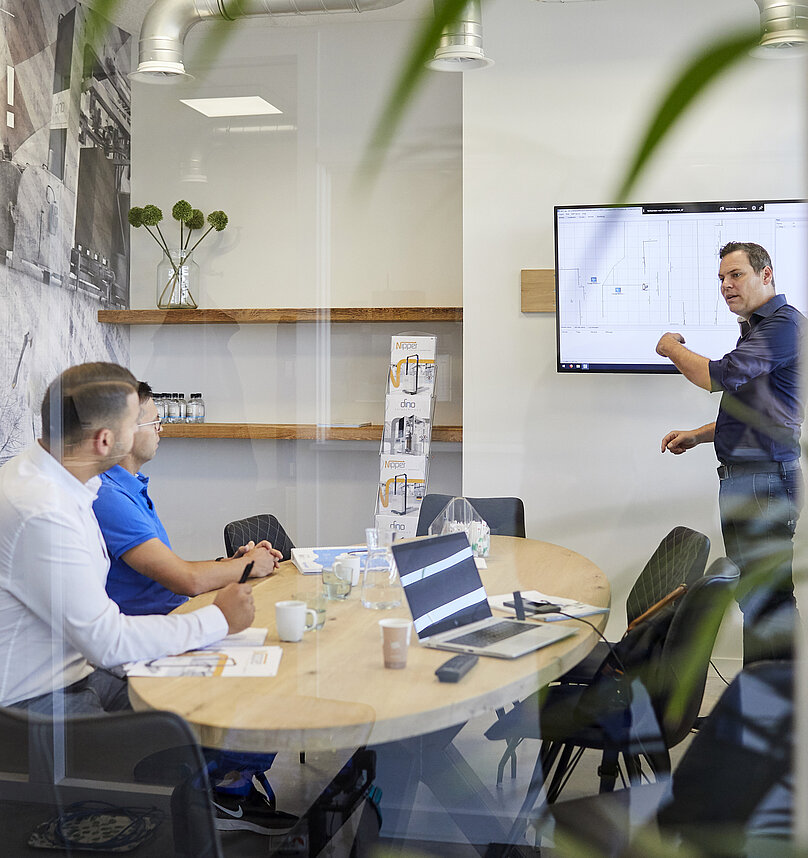 Together we determine your next smart move
Automation is more than operating a smart robot. It requires a different way of working. Being an advisory partner to our customers is at the heart of everything we do. We believe it is important to work as partners and to guide you through the automation process. Thanks to our years of experience, we have been inside many a factory and we know what does and what doesn't work. Moreover, we take a fresh look at your logistics processes and dare to critically access the existing production environment.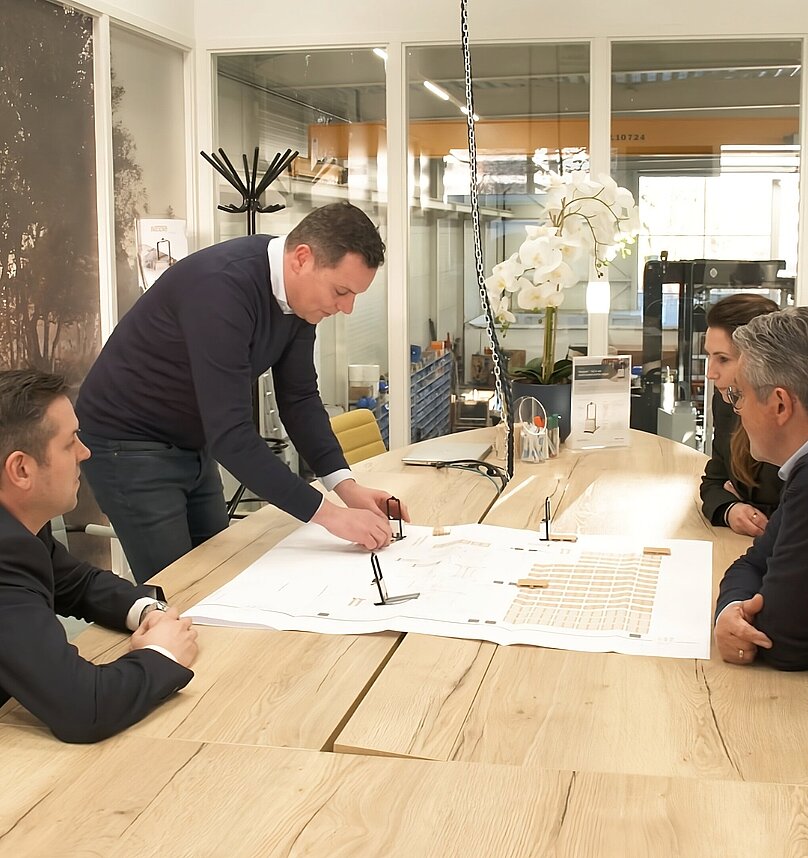 The best solution for your existing situation
Nipper offers more than just hardware. We evaluate the entire (production) process to be able to give the best possible advice within the given situation. We do that by creating a layout of the production environment, which we use to develop a process flow. This layout serves as a blueprint for automation of your production environment. We also take product packaging, handling, and transport into account. This way, we find the situation that best matches your way of working and your business. That is what we call partnership!
We jointly let your company grow
One automation partner

Nipper offers a unique combination of consultancy and hardware. A one-stop automation shop with one point of contact. Ensuring stress-free automation.
Years of experience

Thanks to our years of experience and more than two hundred successful implementations, we can give you excellent advice on the best automation solution for you.
A proven solution

There is no risk whatsoever, as we always give advice free of charge and without any obligation. Plus, we have numerous case studies we can use to create a proven and successful solution for your production environment.
Easy to do business with

Nipper is easy to do business with. With Nipper, the move towards smart is an easy one to make. For new and existing factories. We will proof that we offer the best solution with a free test, using your pallets and cargo.
Partners for life

To Nipper, you are a partner rather than a customer. We will stay in touch, even after the installation of your automation solution has been completed. We share our thoughts, are always quick to fully answer all your questions and offer total maintenance agreements. To ensure you are ready for industry 4.0.
Find an answer to all your questions
What is the best automation solution for our production environment?

We recommend that you start with one process when automating your production environment. Start with a simple process to limit the risk and increase the success rate. Divide the project in phases and set quantitative targets for each phase. You can only continue to the next phase once you have reached your targets. Our consultants will be glad to help. Request a factory scan to jointly create a proper plan.
Do the various Nipper solutions function in our existing environment?

Yes, Nipper's portfolio consists of various modules, so there is always a module that matches the existing working environment.

All Nipper's products have been designed as building blocks, allowing them to work seamlessly together. Moreover, they also work well with existing hardware and software. We will jointly look into the best automation solution for your existing working environment. And what's more, scaling up is easy when you are already using a Nipper solution.
Does Nipper have an automation solution that matches our products?

Nipper's products are excellently suited for production environments.

We have years of experience in this respect and therefore the unique features of our products offer clear added value in those environments. Products that are manufactured as part of a process are secondary to the process. Think of transport of raw materials and packaging materials to a production line, or (semi-)finished products that have to be returned to the warehouse.

With the Nipper AGV and Nipper Stretch Hood, we offer a solution for various industries.
Learn more on the page about industries.
Can a Nipper automation solution be integrated in our existing company software?

Yes, Nipper automation solutions can be integrated into an existing workflow at various levels. With a push button or sensor, the Nipper solutions can easily communicate with the existing software. Of course, you can also integrate Nipper software into your business software. We use an API script for the latter option. The script is created based on our documentation and enables communication between your existing company software and the Nipper automation solution.
Ready to automate your business?
Want to know why automation is good for your business? Or in which industries we operate? We will answer all your questions!
Installation & Training
Next step