Nipper AGV
Nipper Stretch Hood
Advice & service
Advice
Installation & Training
Support
Automation
Industry
Production Logistics
Mobile robots
About Nipper
en
English (EN)
Get in touch
Support portal
NIPPER AGV
The most versatile pallet truck to make your factory smart
The Nipper AGV is the proven solution for automated pallet transport in any production environment. Learn more about Nipper's intelligent pallet truck. Together we turn your production environment into a smart factory!
Easily navigates through narrow spaces

We offer the most compact AGV for horizontal pallet transport. Thanks to its omni-directional driving system, the Nipper AGV can move in any direction. Furthermore, this intelligent pallet truck can easily lift pallets up to 1,200 kilos and navigate through narrow spaces.

Read more

extra text
Meets the most stringent safety requirements

Safety is crucial in any manned production environment. To prevent the Nipper from causing any accidents or damage, it meets the most stringent safety requirements, such as the ISO 3691-4 safety standards.

Read more
Smart human-robot interaction

The Nipper AGV has been developed to optimally interact with people. It uses light signals to communicate with the employees working in the production environment, allowing them to easily determine the status of the AGV and the direction it is driving in. Furthermore, the AGV indicates that it has detected an employee by showing the distance to that person using the traffic light colors green, orange, and red. By adding these interactive elements, we have developed a reliable colleague you can count on.

Read more
Saves time and money

When using the Nipper AGV, you save on manpower costs, enjoy 24/7 availability, and realize your ROI within 12 months! We offer a scalable and flexible solution that can be installed quickly and doesn't need specific infrastructure. And thanks to the training courses we provide, you know how to adjust the settings of the AGV to match the ever-changing production process.

Read more
How does a Nipper AGV robot work?
Define routes
The navigation scanner scans the working environment and creates a digital map. The Nipper AGV uses the map's landmarks to navigate, meaning that it doesn't need any infrastructure, such as inductive wires, magnets, or reflectors, to navigate. Making the Nipper AGV the perfect automation solution that can be quickly integrated into your existing working environment.
Moreover, it means that you can easily change the AGV's routes in the computer. We teach you how to do that, so you can flexibly adapt the pallet transport process to a changing production environment. You can create new pallet positions, change a driving route, or easily adjust the driving speed.
The Nipper AGV is equipped with BlueBotics software for navigation, traffic control and mission generation. The fleet manager uses a Wi-Fi signal to communicate with the Nipper AGV.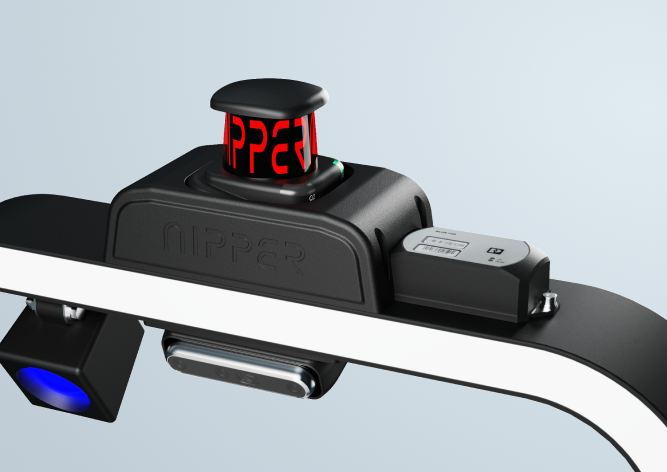 Low, smart forks
The Nipper AGV is equipped with new, smart forks that are only 88 millimeters in height. Meaning that low products, such as disposable pallets, can easily be lifted. Thanks to the safety scanner that is installed in the fork nose, pallets can be detected in a quick and smart way. Upon entering the pallet, the scanner data is processed, and the Nipper AGV adjusts its route accordingly in one smooth motion, without stopping.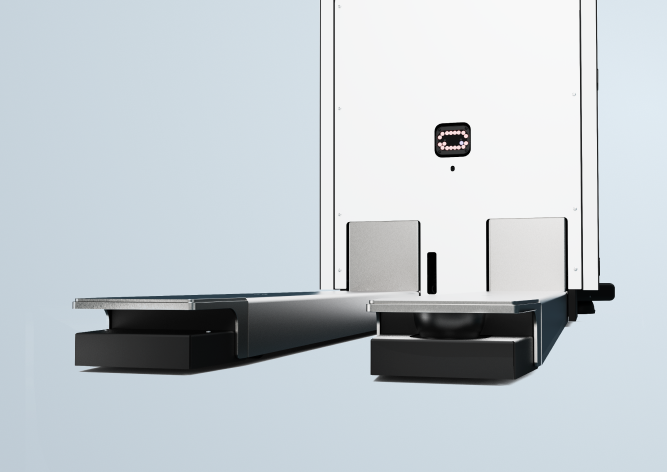 360° safety scanner
The Nipper AGV's safety scanners have 360° visibility around the AGV and its load, ensuring that it can safely drive in any direction. As such, the Nipper AGV meets the ISO 3691-4 safety standard for AGV vehicles.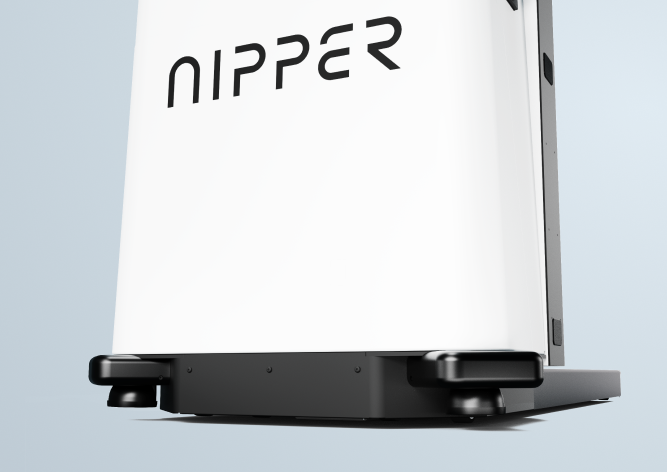 Human-Robot interaction
You can quickly determine the status of the Nipper AGV and see what it is currently doing or is about to do. Furthermore, the AGV clearly indicates any detected employee via a full LED bar. Making it feel safe for employees to work with and in close range to the AGV. Increasing project acceptance, which is crucial for a successful automation project!
In addition to a full LED bar and a Bluespot direction indicator, the Nipper AGV is equipped with a unique 3D camera, enabling the AGV to recognize and distinguish people, forklifts, manual pump trucks and other objects, and adjust its behavior accordingly. To prevent accidents, the 3D camera can also detect objects beyond the field of the safety scanner's vision.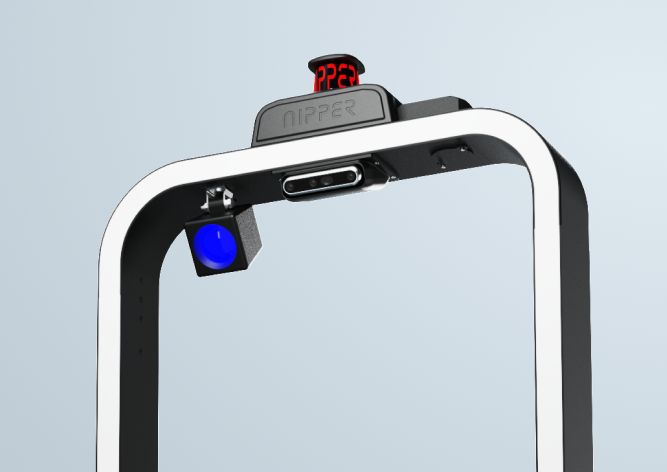 Control screen
Any information regarding the status of the Nipper AGV is displayed in a clear and graphic way via the full color, multitouch control screen. Users can manually control the AGV via the screen if needed. The HMI is available in multiple languages.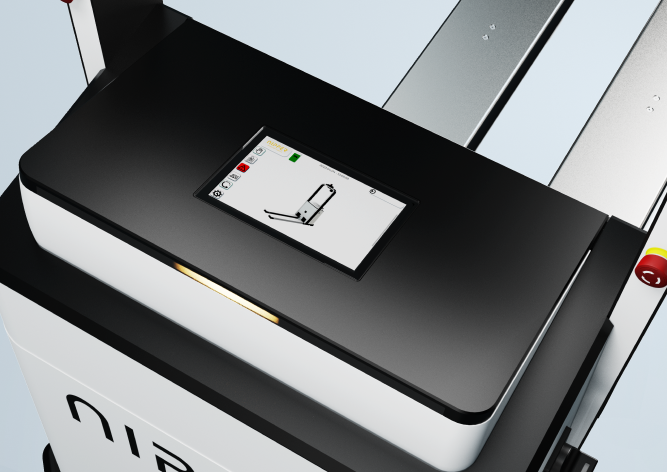 Building blocks
The Nipper AGV is part of a set of building blocks you can use to automate production logistics. All building blocks work together seamlessly and automatically. For example, our Nipper Stretch Hood is a powerful addition to your machinery as it automatically and quickly packages pallets in a sustainable way. We will gladly advice you on the most efficient solution for your production environment.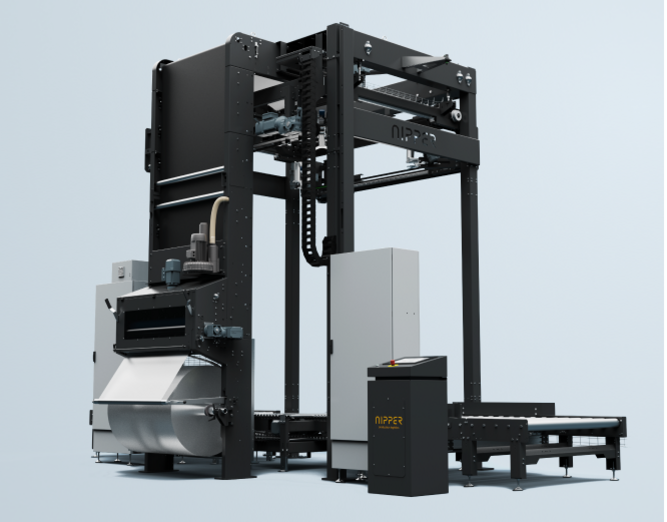 Pallet transport has never been so fast and efficient
Industries
The Nipper AGV is suitable for horizontal pallet transport and allows for far-reaching automation in dynamic production environments. Whether for electronics suppliers or the pharmaceutical industry, our solutions are perfectly suited for almost any company that produces in large quantities.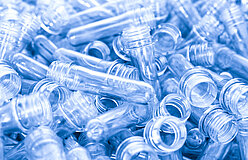 Plastics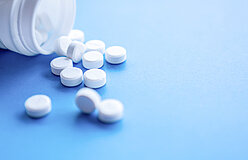 Pharmaceutics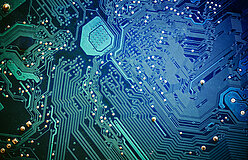 Electronics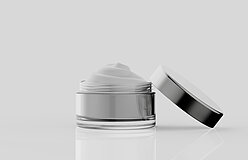 Health & personal care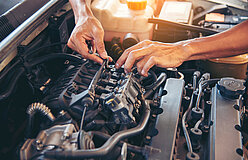 Automotive (suppliers)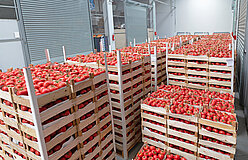 FMCG
Learn more about the industries we operate in
Want to know how the Nipper AGV works? Test it with your own pallets
Nipper offers you the opportunity to test the AGV, using your own pallets and load. Experience the AGV's ease of use at our factory in Eersel, the Netherlands.

The perfect colleague

Increased production with fewer people; doesn't that sound good? With the Nipper AGV, you can deploy your employees where they add most value. The AGV offers 24/7 availability and can replace 5.4 FTE.

Easy integration

The Nipper AGV doesn't require any special infrastructure, such as inductive wires, magnets, or reflectors. It uses the natural structures in the production environment as reference points for navigation. And it can easily be integrated into your existing business software.

Various carriers

The Nipper AGV can transport a variety of carriers, such as pallets of all kinds of materials, like wood, cardboard, plastic or metal. And wooden and plastic crates, wire mesh containers (metal) and cages.

Contactless and fast charging

The contactless Nipper Charging Station fast charges your AGV. The AGV will automatically drive to the charging station if no missions are scheduled or when the battery is empty. When the AGV receives a new mission, the charging process is automatically deactivated.

Small powerhouse

The Nipper AGV can lift up to 1,200 kilos and its lifting height can be adjusted to a maximum of 238 millimeters. Ensuring the Nipper AGV is perfectly suited for almost any manufacturing company.
Partner in automation

To Nipper, our customers are our partners. Based on our years of experience, we can give you excellent advice on the best Nipper solution for your specific production environment. Together, we make the step towards smart an easy one to make.
More time to focus on the job
Dream team
Nipper has everything you need to make your internal transport and packaging process fully smart. With our unique building blocks technology, we can create an efficient automation solution for any production environment.
In addition to the Nipper AGV pallet truck, we also offer a smart solution for your packaging process: the Nipper Stretch Hood. The Nipper Stretch Hood is a real game changer in the pallet packaging world. And makes a real Dream Team with the Nipper AGV, because both automation solutions connect and communicate seamlessly with one another.
Learn more about the Nipper Stretch Hood
Use our building blocks to create a smarter working environment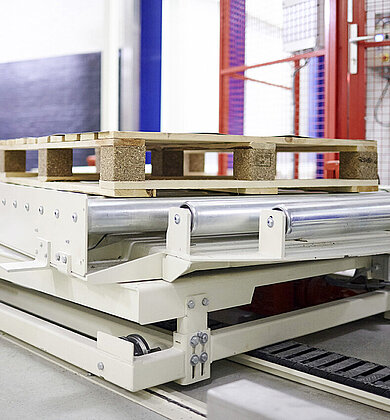 Nipper turntable roller conveyor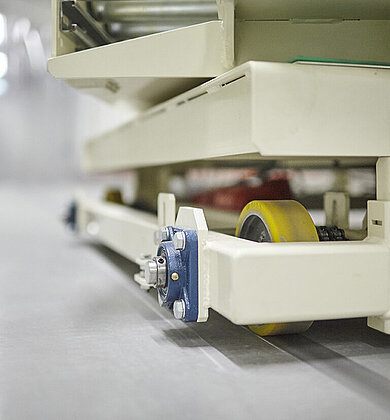 Nipper trolley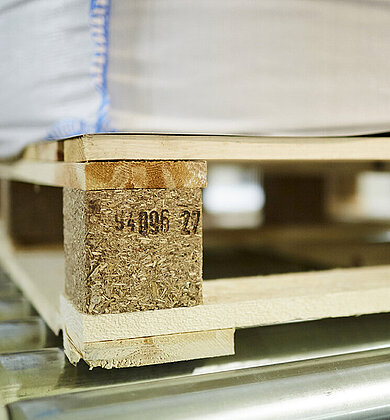 Nipper roller conveyor
We have more products!

Want to know more about which other products we offer and how they can help you? Together we will find the most suitable solution.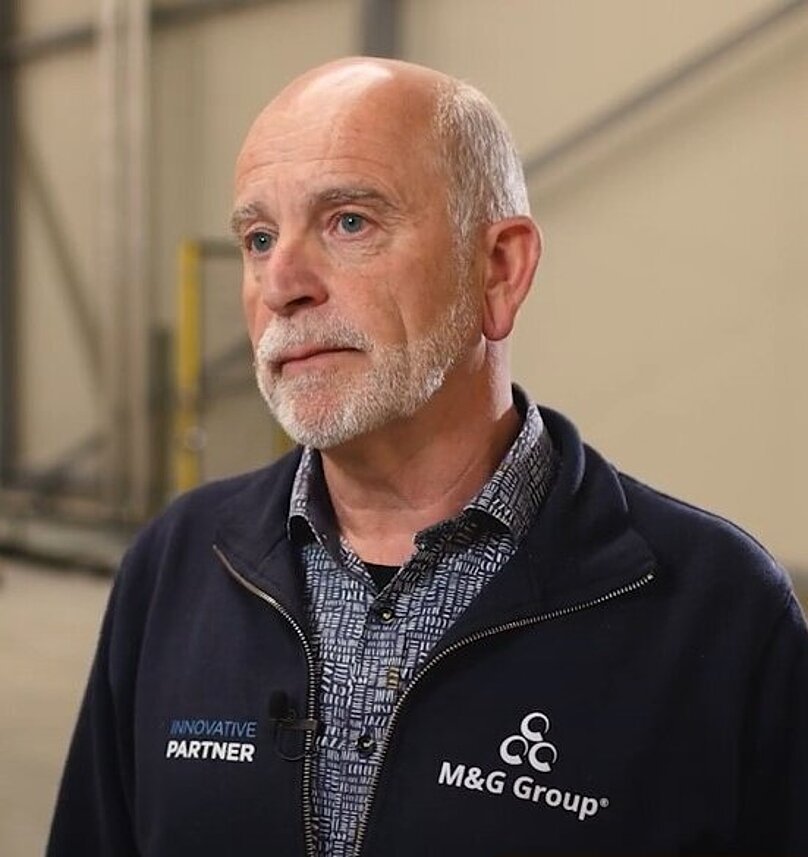 "I recommend Nipper, because they can help you with the development of a process, up to the implementation phase. You're being guided throughout the process. Their expertise was evident in the lay out and design plan. This appealed the most to me"

Gezienus Hoving, Factory Project Manager at M&G Group
More than just a AGV robot
Advice
Nipper is your partner when it comes to automation of production logistics in existing or new production environments. Thanks to our years of experience, we know better than anyone how to help your company move towards a smart factory. Learn more about Nipper's role as an advisory partner.

Read more
Installation & training
We take proper installation and integration of the Nipper AGV very seriously. And training is part of that installation and integration process, ensuring that you can flexibly and independently operate the AGV without having to rely on our expertise. That is why we offer various courses at different levels. Learn more about the installation and training options we offer.
Read more
Support
Need help or a replacement part? We will always offer you quick support via our Support Portal and as part of our SLAs. Check out our support page for more information.




Read more